Iran Flight Tickets
Today airplanes are considered the fastest, safest and most convenient means of long-distance transportation. This is especially true when the issue of intercontinental journeys is at stake. Traveling thousands of kilometers even in the most luxurious cruise ships and fanciest of cars will prove frustrating after a couple of days. Even trains which are the definition of a fun trip for most people aren't suitable for very long distances. Modern airplanes are technical miracles! And their splendor isn't only limited to their efficiency and speed. Business-class and first-class flights combine the technical virtuosity of engineers with the comfort of their flatbed seats and extraordinary airline meals. Therefore, ticket prices are regulated according to different classes of service on an airplane. Iran flight tickets follow the same rule. The most expensive ones being business class and the cheapest, economy flights to Iran. As a general rule, tickets cost much lower during off-season all around the world. Iranian tourist off-season is during high summer from late June to early August and the cold season from January to late March (winter is of course the busiest time of the year for ski resorts). Predictably, during these periods you can find cheap flights to Iran, most of which head towards the capital, Tehran. Even during the high-season, you can find cheap options, if you take care of Iran flight booking a month or two prior to your departure. Similar to Iran train tickets and Iran bus tickets, online reservation is available for Iran plane tickets. If your destination is Tehran, you have to know about the location of Tehran Imam Khomeini Airport. The airport lies 50 km southwest of Tehran and the journey to the city will take at least an hour. For that you will need a quality taxi service with a reasonable price. And where to look for a dependable taxi service? Right here on the homepage of our website, you can book many options of transportation including an airport taxi transfer. You will enter some details such as your general information, your flight number and your destination in Tehran. After the completion of the reservation process you will receive a confirmation email containing all the information you will need to find your driver at the airport.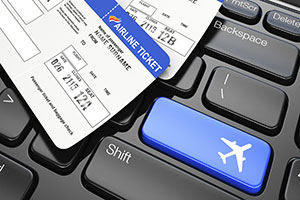 Tehran to Isfahan Flight
Isfahan is at the top of the charts when it comes to sightseeing tours. The abundance of historic tourist attractions in the city as well as its significance as a major spot in desert tours, makes Isfahan a primary destination in central Iran. Despite the prominence of Isfahan as a tourist magnet, your first stop in Iran is most probably Tehran, the capital. Tehran boasts not one but two airports for international and domestic passengers. Contrary to international flights, domestic flights from Tehran to any major destination including Isfahan are from Mehrabad Airport in the west of Tehran. Daily flights are available from early in the morning to late at night in different airline classes. All Iranian airlines are active in Isfahan to Tehran flights (and also in Tehran-Isfahan flights). These include Iran Air, Qeshm Air, Mahan and ATA all of which are among the top-rated Iranian airlines. Tehran to Isfahan flights land in Isfahan International Airport (IFN. It's a 40 minutes' drive from the airport to Isfahan, but that shouldn't trouble you since Isfahan Airport is equipped with a superb airport transfer service.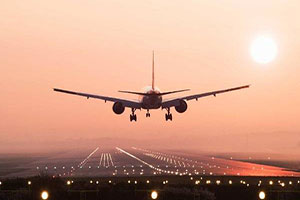 Tehran to Shiraz Flight
Shiraz is Iran's capital of poetry and the cradle of one of the most glorious empires in the history of mankind. There are daily flights from most of the major cities to Shiraz International Airport (SYZ). Among these, flights from Tehran to Shiraz are the busiest of them all. Shiraz is the largest city in the south of Iran and allows access to major tourist destinations as well as industrial ports off the coast of the Persian Gulf. That's why Tehran to Shiraz flights carry not just tourists but also businessmen and international entrepreneurs. Flights from Shiraz to Tehran is equally busy due to the huge number of tourists going back to the capital to catch their flights back home. Unlike most of the airports in Iran, Shiraz International Airport is within the domain of the city. It will take you around 15 to 20 minutes from the airport to the major tourist spots of Shiraz.
Tehran to Yazd Flight
Yazd with its legendry windcatchers and qanats and the stunning architecture of the historic mansions is a museum of a city. Even accommodation in Yazd has a touch of authenticity to it, since most of the hotels are in the form of renovated historic houses with extraordinary design and ornaments. But this ancient city has much more to offer beside the sublimity of its civil architecture. It also attracts thousands of adventurous hikers to the interminable deserts around it. Fabulous packages such as Bafgh desert tours, are among the most popular options for desert adventure in Iran. As one of Iran's top-rated tourist destinations, many flights from Tehran to Yazd land in Shahid Sadooghi Airport (AZD). There are at least two daily Tehran to Yazd flights. There are also daily flights from Shahid Sadooghi Airport to other major cities in Iran as well as weekly flights to countries such as Iraq and Syria.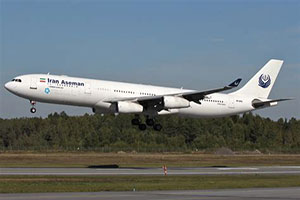 Tehran to Qeshm Flight
Qeshm is the largest Island in the Persian Gulf and a major industrial port. Bandar Abbas is the nearest city to Qeshm in Iran mainland and the destination of most of the cargo dispatched from the island. Besides its function as an industrial port, Qeshm is also a popular tourist spot. Mesmerizing beaches, spectacular historic highlights and a plethora of shopping malls (Qeshm is a free trading center) attract many tourists to Qeshm. People of the capital are among the biggest fans of the islands of the Persian Gulf. Thus, there are many daily flights from Tehran to Qeshm's Dayrestan Airport (GSM). With more than seven daily flights, Tehran to Qeshm flights are an inseparable part of every Iranian airline's annual agenda and route structure. The same goes with flights from Qeshm to Tehran in which the weary but happy tourists take home their purchased goods and indelible memories.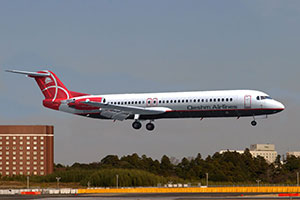 2/10/2018 3:27:18 PM
6 Comment(s)
Average Rating:
Comments and Reviews
ANDREEVA on 1/1/2020
Hi, if it's possible to buy or book flight ticket Tehran Isfahan for 09.01?
---
Admin:
Service Available
Dear Andreeva
Inquiry Code: 20315
Hi
Thanks for your interest in using our services.
Sure. You can refer to www.irantts.com and make your reservation by selecting Plane Ticket menu in the reservation form.
Kind Regards,
Sahel
Iran Seven Group
DOAZAN on 4/14/2019
Hi, We are a french family of 4 people (2 adults and 2 children who are 9 and 12 years old) and we'd like to book a flight from Shiraz to Tehran at may 4th in the afternoon. If it's possible, could you tell me the cost please ? Thanks in advance for your response. Best regards, Ms Sokly DOAZAN
---
Admin:
Thank You
Dear DOAZAN
Comment Code: 12848
Salam!
Thank you very much for contacting us.
.You can find information about booking bus, train, and airplane tickets in the following link: www.irantts.com .

Kind Regards
Iran TTS





Leung on 3/4/2019
Hi i would like to book s flight on 21 April after 7pm from tabriz to tehran.. Pls advise price and time.
---
Admin:
Service Not Available
Dear Leung
Inquiry Code: 11238
Salam!
Unfortunately at the moment booking your desired ticket is not possible and that's because Iran's railway/buses/flights timetable has not yet been updated for your desired dates. You will have to come back to us two weeks before your desired date, and then we'll book your ticket/s for you.

Kind Regards
Irantts Group





Abe Amien on 9/29/2018
Salaams, I am from Cape Town South Africa and would like to travel to tour Iran visiting Tehran, Isfahan and Shiraz. We will fly out of Shiraz to Dubai and proceed back to SA. Please advise me if I should take a local taxi from Tehran to Isfahan and if the road trip is under six hours between the two cities. What is the cost of a flight between the two cities? Regards Abe Amien cell:0027828887810
---
Admin:
Service Available
Dear Abe Amien
Inquiry Code: 8140
Salam!
Thank you very much for your interest in our services, your desired service is available. The cost of the taxi from Tehran to Isfahan is 30 Euros and you can refer to our website at http://IranTTS.com and make your reservation by selecting Special Taxi Tab. Also, the price of the airplane ticket is approximately 42 Euros.

Kind Regards
Irantts





Masmejean on 3/13/2018
Hello could you inform us for price and availability for 3 person to fly from Tehran to Shiraz on the 23.03 (morning) thanks Louise
---
Admin:
Service Available
Dear Masmejean
Inquiry Code: 5930
Salam!
Thank you very much for your interest in our services, your desired service is available and you can refer to our website at http://IranTTS.com and make your reservation.

The prices starts from 48 Euros.


Kind Regards





Westermann on 2/17/2018
Hello, I like to book 4 tickets THR -> GSM for 28.04.2018, dep. 9.45 am, no return flight Can you do this for me? Best regards Jochen Westermann
---
Admin:
Service Available
Dear Westermann
Inquiry Code: 5632
Salam!
Thank you very much for your interest in our services, your desired service is available and you can refer to our website at http://IranTTS.com and make your reservation.

Kind Regards