Tehran Imam Khomeini Airport
Tehran Imam Khomeini International Airport is the biggest international airport in Iran. The airport is located in an area of over 13,500 hectares. Tehran Imam Khomeini Airport, also known as IKIA airport, is 30 kilometers away from southwest of Tehran, the capital city of Iran. It currently serves only international flights with more than 40 operating airlines. Before the establishment of Tehran Imam Khomeini Airport, all arrivals and departures of flights were from Tehran's Mehrabad Airport, which now serves only domestic flights. IKA is the IATA and ICAO airport code for Imam Khomeini Airport. As the most important international airport in Iran, flying to more than 30 countries is possible from Imam Khomeini Airport. Just like the other airports in Iran, this airport is operated by Iran Airports Company (IAC). In spite of being the busiest international airport in Iran, Imam Khomeini Airport is still under construction. Upon completion, it will have three grand terminals each serving a specific group of travelers. Terminal 1 which is now reserved for international flights, will be dedicated to domestic flights. Terminal 2 (Salam Terminal) will be the pilgrimage terminal of IKA (Imam Khomeini Airport). And finally, Terminal 3 (Iranshahr Terminal) will serve as one of the biggest international terminals of the Middle East.
Tehran's IKA Airport is outside the domain of the city. But this shouldn't trouble you since the airport is easily reachable from any part of the city by using the airport's taxi services. There is also a metro line to the airport that is best for those of you looking for an economic transportation. But you should remember that currently it is only available from Darvazeh Dowlat Metro Station. You have another much more convenient way to deal with the issue of transportation to and from Imam Khomeini Airport and that is using our online taxi services. The procedure is very straightforward. You will go to the homepage of our website, enter your name and choose the date and time of your arrival and that is it! The good news is that our website offers other excellent services including booking tickets for different types of transportation in Iran. Be it Iran train tickets, Iran bus tickets or Iran flight tickets, the process of booking is the same as IKA taxi services. In the paragraph below we will discuss the latter topic in more details.
Imam Khomeini Airport Taxi
We recommend you book your Imam Khomeini Airport taxi before coming to Iran. Most of the incoming international flights land in Tehran IKA late at night; so, booking a taxi in advance will solve most of the problems you may face. Tehran's airport taxis have superb quality and they are no.1 among Iran's airport taxis. But like any other place in the world, some taxi drivers in Iran may play different tricks on foreign passengers. To avoid such unpleasant troubles that might ruin your first moments in Iran, using our IKA taxi services can really be useful. You can book a taxi from Tehran Imam Khomeini Airport to take you to your hotel or any other address in the city. Our taxi services are not just limited to taking the passengers from Tehran's airport to their hotels. You can also use our Imam Khomeini Airport taxi services to catch your outbound flight from any part of Tehran. If you weren't able to book a taxi to take you to the airport, don't worry. Just say "forodgah emam" to any taxi in the city. They will eagerly take you to the airport. But don't forget to reach an agreement on the price before getting in (they will most probably charge a lot more than a pre-booked taxi). It takes between 40 to 90 minutes from Tehran's center to the airport by taxi depending on the traffic (the cost of the taxi will also depend on the service you opt for).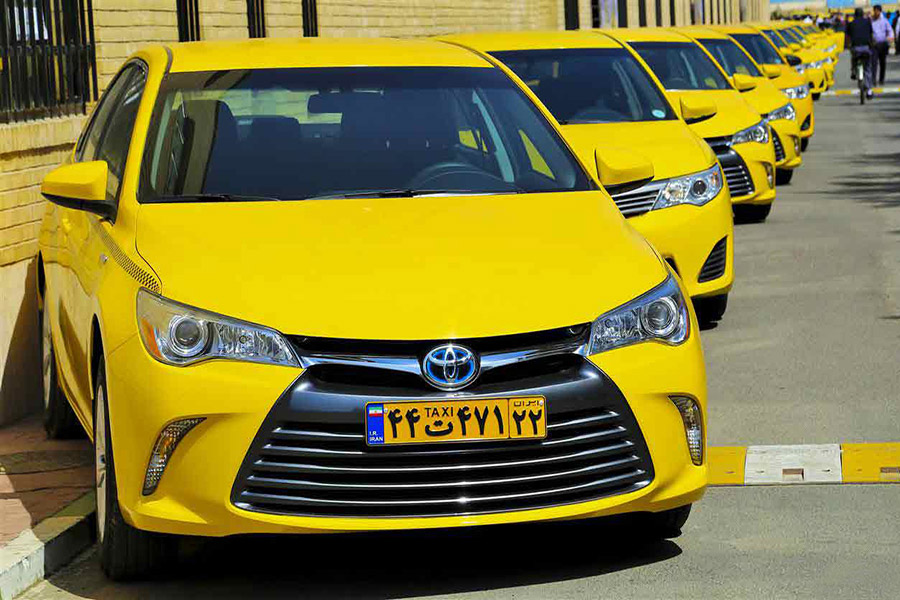 Imam Khomeini Airport Metro
Most of the arrivals and departures in IKA's international flights are due late in the evening and mid-night. That poses a problem for budget travelers who don't want to pay for a long taxi ride. For those people the ideal transport is undoubtedly Tehran's underground. Using Imam Khomeini Airport metro line is a proper and economic choice for people with a limited budget. The first and only 24/7 metro line in Tehran is line 8 which serves mid-night passengers from Darvazeh Dowlat Metro Station to the Imam Khomeini International Airport Metro Station. The journey takes about 40 minutes at the end of which you will find yourself in Imam Khomeini Airport. The ticket you will buy at Darvazeh Dowlat Metro Station will cost about 70000 rial which is a little less than 2 USD. You must remember however that Darvazeh Dowlat is the only open metro station in the city after 10 pm. So, if you intend to reach Imam Khomeini Airport by metro after 10 pm, you will have to go to Darvazeh Dowlat Metro Station.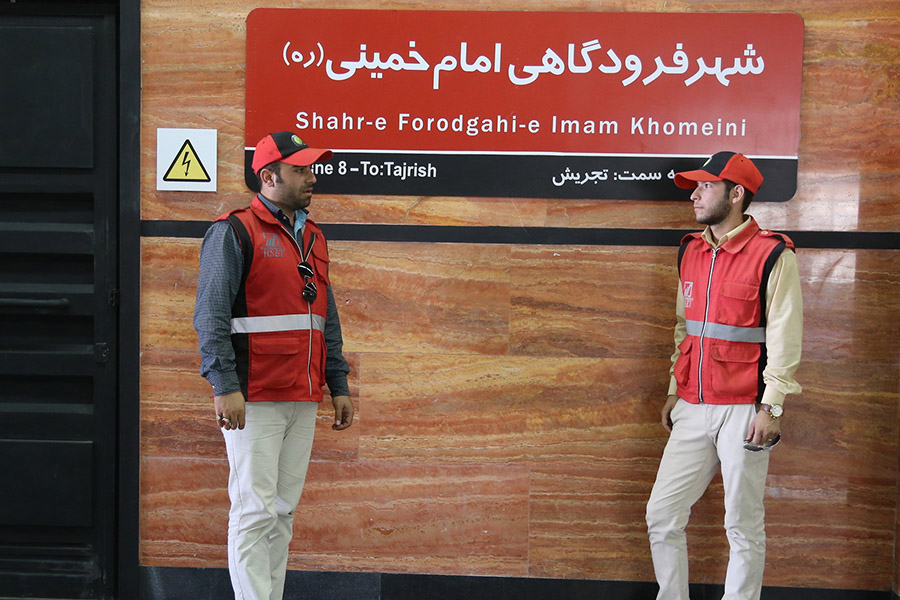 4/6/2018 7:46:15 PM